SilkBalance is the Original, Science Approved, Customer Trusted Solution
Published : August 26, 2019
Share
"I Love SilkBalance. It's so gentle on my skin, smells great and so easy to balance. It's made owning a spa so easy to maintain. I would recommend it to anyone. It's worth every penny." – Tammy (Macomb, Michigan)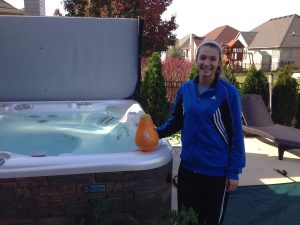 Did you know that the word SPA is an acronym for Sanus Per Aqua, which translate to Health Through Water? For centuries we have known and enjoyed the mental and physical benefits of soaking in hot water.
With the portable hot tub becoming a popular fixture in our backyards as an extension of our homes in the 1980s, we needed to learn to maintain the water so that it lasts, is fresh, does not irritate our skin and smells pure and clean.
SilkBalance was developed more than a decade ago with all that in mind. We have been proving to hot tub customers just like you, that the time and hassle of getting your spa water just right does not have to be difficult.
Thank you for continuing to recognize us as the Original, Science Approved, Customer Trusted Solution.
Soak Relax. Repeat.
Author
Susan Dolnik
Director of Sales and Marketing