JOANNE FRANKLIN (Meridian, Idaho)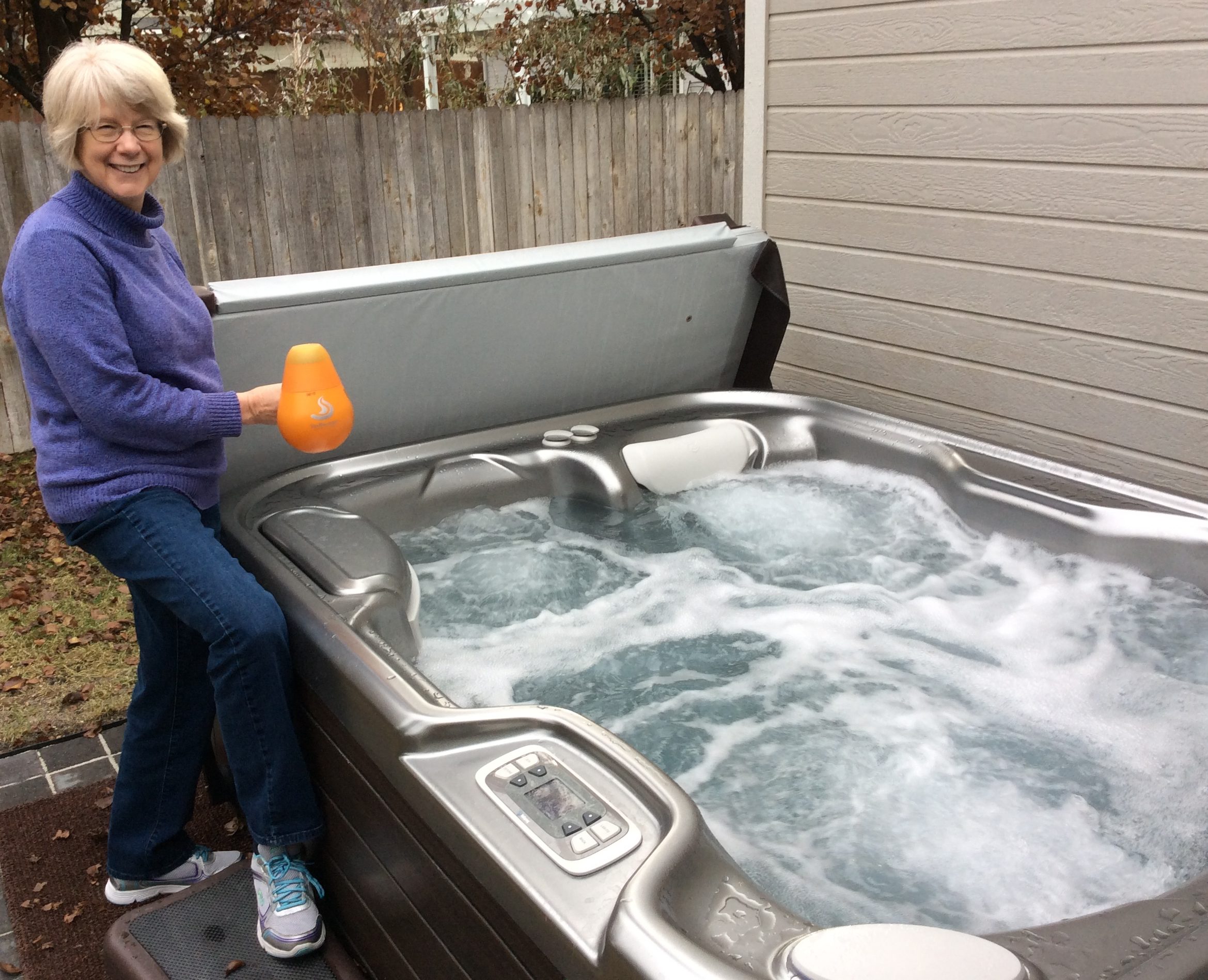 We recently decided to purchase our second Hot Spring spa for our backyard. Our first one was purchased in 1992. We loved it. When we moved to our current location with a tiny and closed-in backyard, we talked ourselves out of putting a spa here. Part of the hesitation involved the daily care and maintenance the previous spa had required, and the itchy skin from the chemical treatments as well as the yard, electrical, and other issues. We finally decided that we really were ready to be enjoying all the benefits of spa ownership despite the obstacles.Once the spa was delivered and set up, we learned that the newest treatments for the water no longer require daily testing and adjusting. Once a week, we use a paper test strip (no more drops in tubes for testing), adjust the pH and add the shock. Test one more time to make sure the levels are where we need them. Then we add the state-of-the-art product, SilkBalance, which locks in the pH for the week of use. There is no chemical odor in the water not on our skin after a soak. And even more amazing to us, no more itchy skin after enjoying our hot tub.
We are delighted with this product which makes using our new spa a joy. Thank you, SilkBalance, for innovating a product that works so easily and wonderfully. Now that we have used your product, we would not enjoy returning to the older system of water conditioning for our new spa.